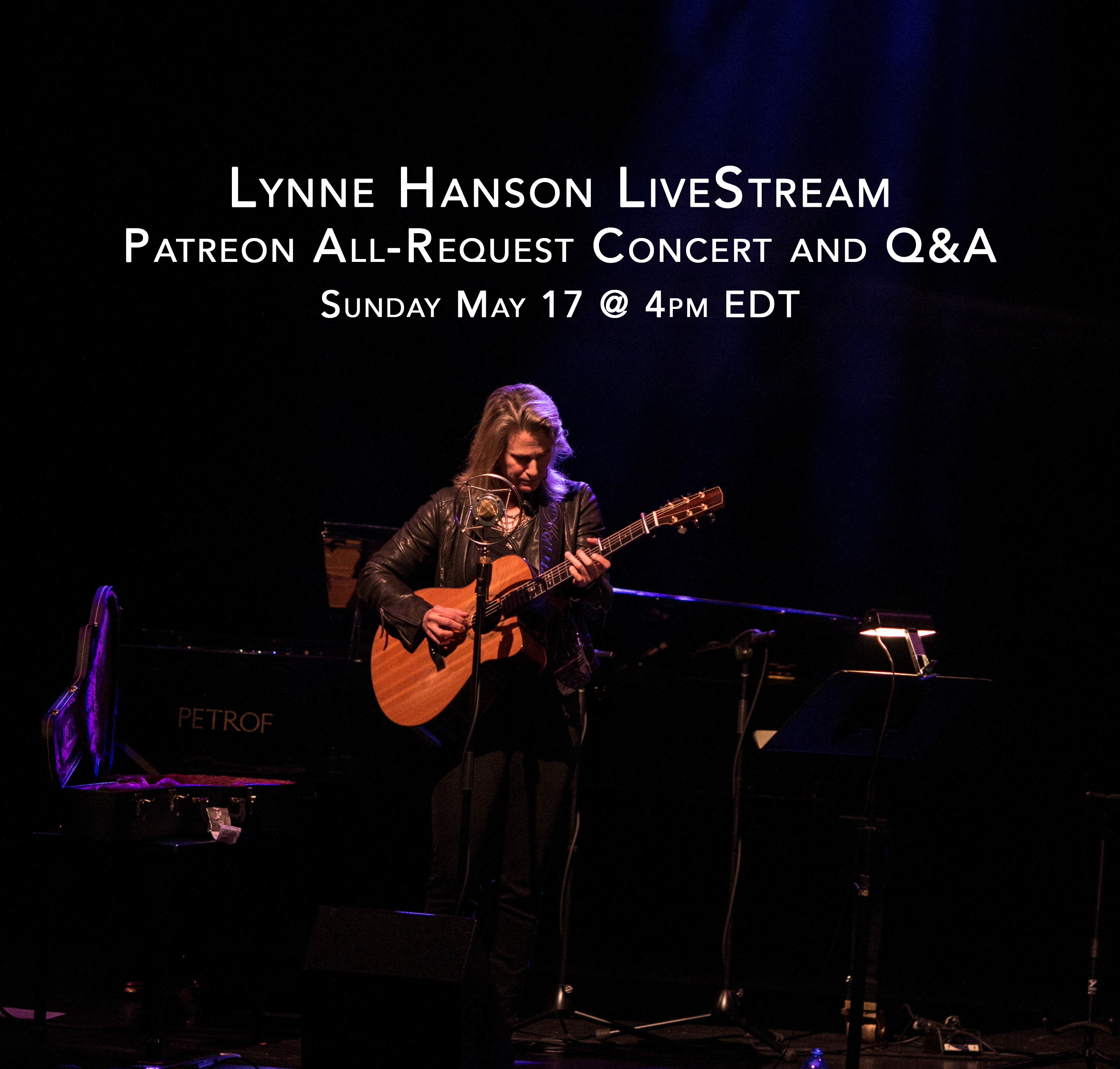 After taking a wee break from live-streaming, I've decided to do a special online show on SUNDAY MAY 17 at 4pm EDT for my Patreon subscribers! This will be an all-request show, with a "post show Q&A" 

Patreon is a subscription service that supports content creators.  If you're already one of my Patreon members you can register at the link below, clicking "save my spot," and signing in to Patreon: 
https://www.crowdcast.io/e/patreon-quarantine-live 
If you aren't already a subscriber but would like to be you can sign up for as little as $5US a month. You'll get access to the creative things I post exclusively to this page. 
I MAY even play a brand new song I wrote as part of my Bandzoogle crowdfunding campaign back in the Fall. it's ANOTHER love song!

hope to see you on May 17th!

xoxo

Lynne