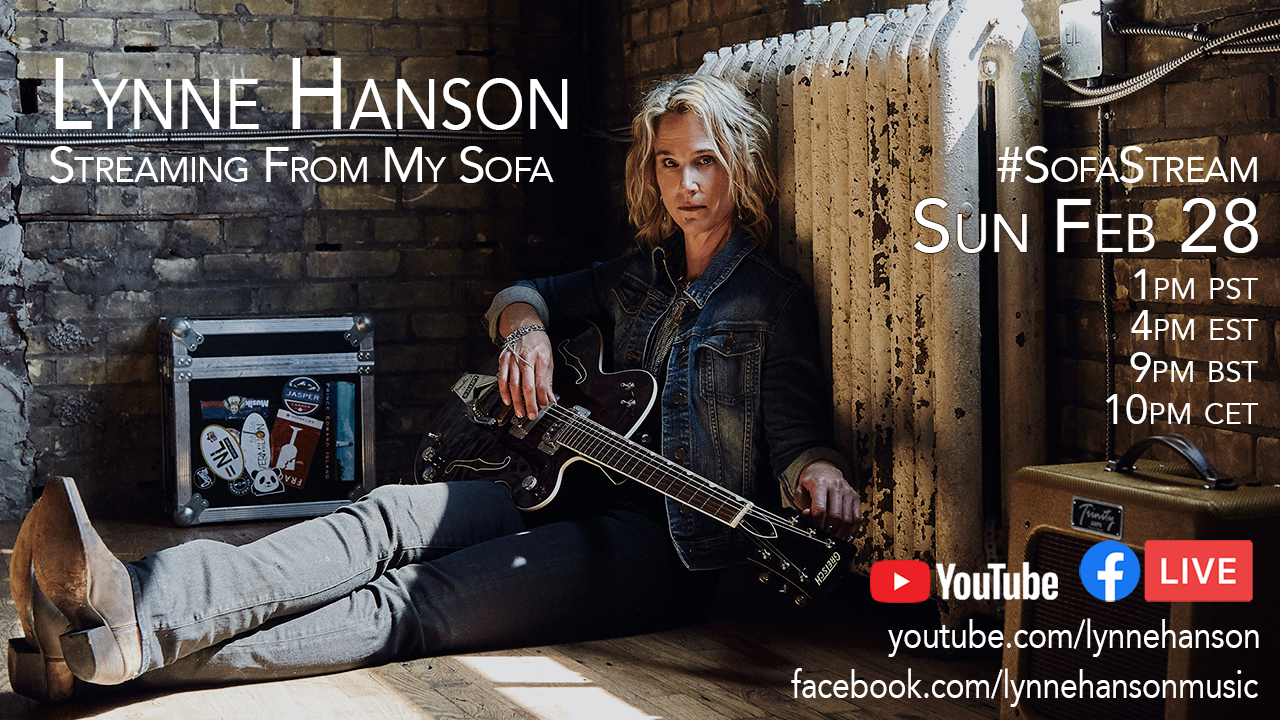 Lynne Hanson #SofaStream  
Sunday February 28  
1pm PST | 4pm EST | 9pm UK | 10pm Central Europe  
WHERE TO TUNE IN:  
Lynne Hanson Musician Facebook Page  
Lynne Hanson YouTube Channel  
I've played a LOT of house concerts over the years.  Big ones.  Little ones.  Inside.  Outside.  While floating on a lake ... I find playing live-streams is a lot like playing a house concert. Only you're in YOUR house and I'm in MY house.  And the house is infinitely huge.    
A couple of weeks ago someone offered to host me for a virtual house concert.  We thought about making it a ticketed Zoom event, but in the end we thought more was merrier.  So once again this will be free to watch if things are tight, and you can pay what you will for a virtual ticket if you have the means.  
I'll have Blair Michael Hogan joining me for this one. And you can even chat amongst yourselves while it's happening without getting one of those looks. But you WILL have to make your own snacks. 
To purchase a "virtual ticket" you can make a donation via PayPal or e-transfer: 

PayPal link:  https://www.paypal.com/paypalme/lynnehansonmusic 
e-transfer (Canada):  plhanson@gmail.com 
Mark you calendars. Tune in. Tell your friends. It'll be fun.