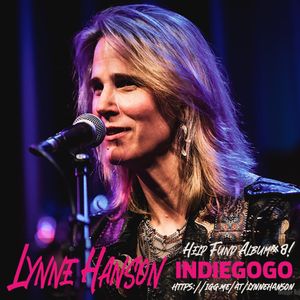 I'm making a new album!!    Blair Michael Hogan and I have spent the last 6 months collaborating on new music and we now have a bunch of songs we REALLY love and want to record.   I'm going to be co-producing the album with Blair and we're hoping to record at least part of the album at Panda Cave Studios (that's a fancy title for my home studio) but we still have a whole bunch of things we are going to need to pay for.

I don't need to tell you that it's been a crazy 17 months so this really is going to be an album made with a WHOLE bunch of help from my friends and we're hoping YOU will be a part of it. 
Today is launch day for my Indigogo crowdfunding campaign.  If you have the means to be part of my #PandaCrew you can follow the link to learn more about the campaign and how YOU can help. 


And if you aren't in a position to support financially you can certainly help us out just by sharing the campaign with people you think might be interested
xo
Lynne