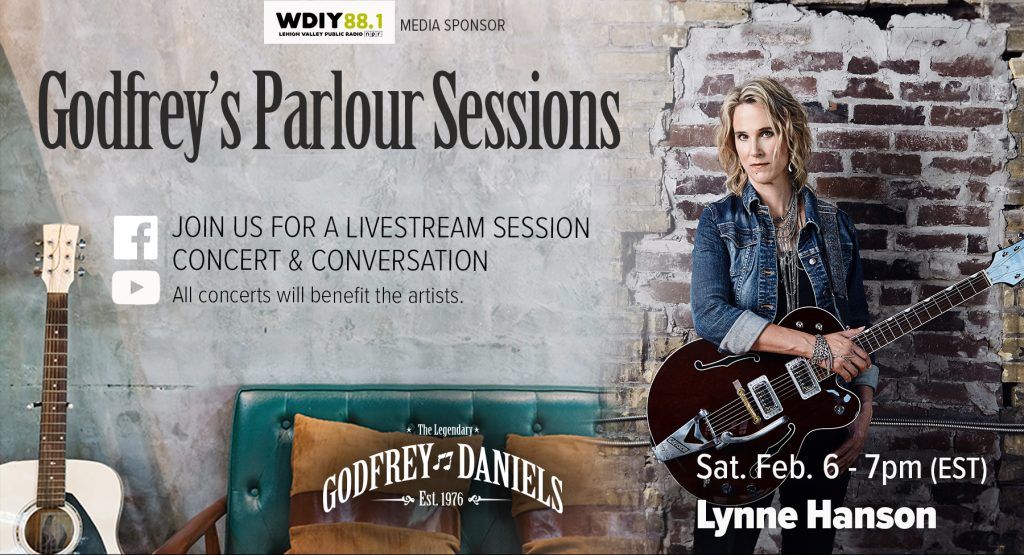 LIVE-STREAM February 6 @ 7pm EST

I had the pleasure of playing at Godfrey Daniel's two years ago.  I was supposed to return to that iconic stage last May. But.  Well. Yeah. Nuff said about THAT eh.   And while I'm going to have to wait a little longer for the in-person experience, thanks to technology I'll streaming from their virtual stage on Saturday February 6th at 7pm EST. 

It's a concert AND a conversation, and will be hosted by Dina Hall.  This Parlour Session will be presented over on Facebook and YouTube.  Now because we're currently in a "State of Emergency" here in Ontario and under stay at home orders, this stream will have to be solo. 

The live-stream is free to watch, but you're encouraged to donate what you can, as all proceeds will benefit the artist.