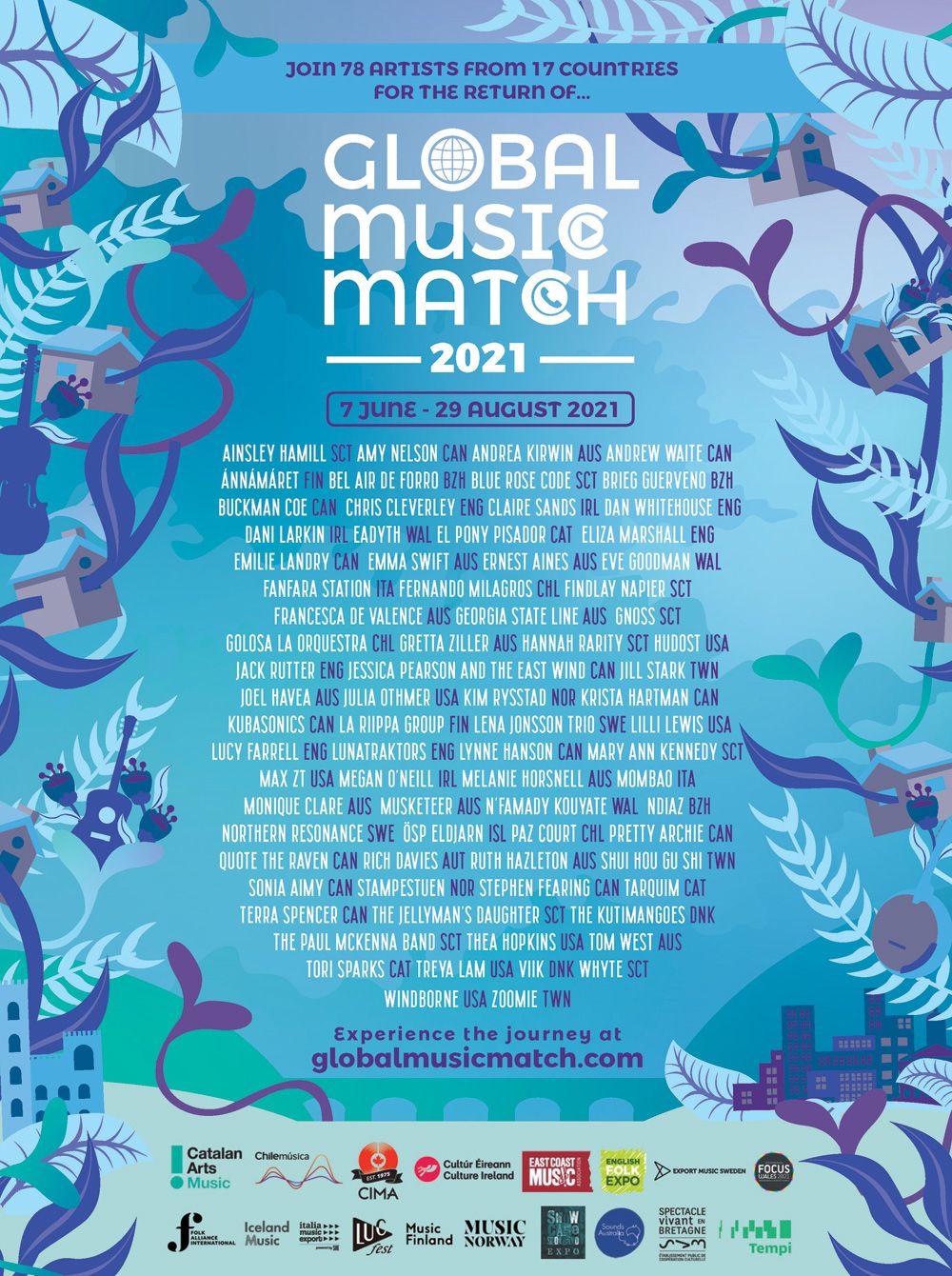 With the official launch happening today I can FINALLY let the cat out of the bag and announce that I'm one of 78 artists chosen from around the world by 18 different music export agencies to take part in a music initiative this summer called "Global Music Match 2021." 
One of the goals is to help artists continue to get their music heard while touring is on hold. In additional to a whole whack of other stuff, over the next 12 weeks I'll be introducing my fans to 5 other artists and their music, and they'll be doing the same with me and MY music.  We're also planning a few collaborations - I'm already working on a co-write with my new pal Zoomie from Taiwan!! 
There's a LOT of really exceptional musical talent involved and I'm really looking forward to sharing my teammates with you between now and September.  If you haven't already, be sure to follow me on social media and come along for this global whirlwind musical journey.