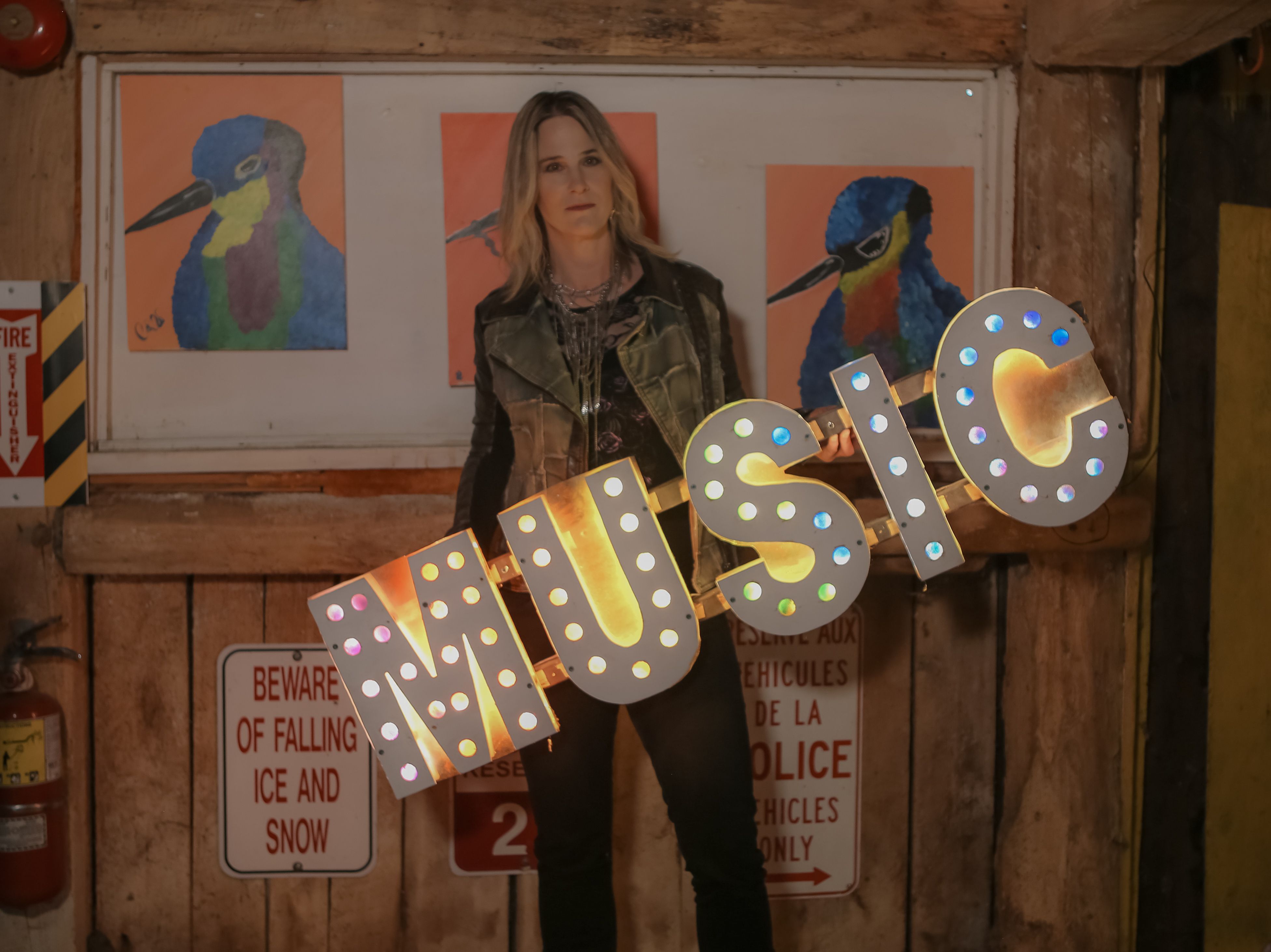 Last January I was at home watching YouTube videos on how to use Logic Pro and my UAD digital interface. Music has always been my go-to to get through hard times, but my non-techie brain was straining and I hadn't written a song in many many months. What a difference a year can make. 
I'm not gonna lie. 2021 was not easy. There were personal losses. Real ones. Ones that leave a mark. But there were also wins. And things to be proud of. Things I thought I would never be capable of doing. 
Like writing enough songs for another album. And recording it myself. Okay for that part I had a LOT of help from a few of my friends. Like mix and master genius and drummer extraordinaire Phil Shaw Bova. Cause recording drums is well above my pay grade. And knowing he would be fixing - I mean mixing - the whole thing instills a lot of confidence to get on the other side of the board for once. And there was my pal and super talented guitarist Blair Michael Hogan. Amazingly Blair and I did NOT kill each other despite spending three months producing and recording a record together. We also co-wrote 9 of the 12 songs. I co-wrote another with Jessica Pearson who was also part of the Global Music Match program I crammed into the summer of 2021. And there were two written with my pal MJ Dandeneau - including a french language song! 
On the first day of THIS new year there's a lot of uncertainty. If you're feeling it I'm right there with you. If you're embarking on something new and wondering if you can do it, I get that too. So if you need words of encouragement, drop me a line. For real. Because sometimes we all need a little help to get through the really tough parts. It's all one huge leap of faith. So here's to a 2022 filled with music and light and a whole lotta hope.